The Power of OOH
through the lens of measuring business outcomes.
Quantifying our Brand clients' successes is a key component to our business. By leveraging campaign effectiveness measurement solutions from Ubimo and mFour, we have been able to demonstrate the ability of our medium to deliver to business outcome goals as defined by our Brand clients for their various OOH campaign initiatives across our markets and static and digital formats.
This case study library covers KPI's from top of the funnel metrics such as Brand Awareness, Consideration, Intent to bottom of the funnel metrics such as Drive to Store measurement as well as Website Sales Activity.
*Brand Awareness studies

MFour combines online & in-store data with real-time consumer opinions. It's all on an app called Surveys On The Go®. The nation's largest, highest-rated consumer panel. Market researchers get in-the-moment feedback. It's high-quality, consumer data—fast. Surveys On The Go® reaches 10 million consumer journeys daily.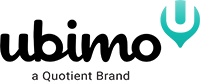 Ubimo, a Quotient brand, is a Location Intelligence technology company that powers Out-of-Home sales, planning, measurement, and programmatic buying.